Plásticos Francés, S.A.U.
Who we are
In 1965, Miguel Francés Francés started business in the plastic packing sector, manufacturing bags, sacks and tarpaulins. In 1987, Miguel Francés Vañó continued the family business as an individual entrepreneur until 1990, when he created Plásticos Francés S.A., a limited company, which in 2019 is renamed S.A.U.
During this same 1990 year, we start with tube PP film extrusion water cooled. Since then, we exert ourselves every day to be the best ally and collaborator for plastic bags transformers and manipulators, offering them not only the polypropylene film, but also the possibility to provide them with the printed product, and, if needed, finished and ready to serve their customers.
Today, with more than 50 years of experience, the third generation continues the activity from our facilities in Beneixama. The manufacturing plant is 6,000m2 wide and is adapted to comply with all the requirements as far as Food Security is concerned.
The staff combines seniority of those who have been with us for decades, with youth due to incorporations that took place during these past years. All of this, aiming for a continuous and updated training for every single process, as a basis for the commitment of a job well done.
Since 2000, our facilities are located in Beneixama (Alicante), the third location since our beginnings in the 60's. Today, we count with 8 unoriented polypropylene film extrusion lines, as well as a wide stock to minimize delivery dates. We also have a flexographic printing section composed of two 8 colours central drum printer and two 6 colours stack printers. To reach the widest possible variety of formats, we count with 6 slitting machines, of which two are micro-perforating ones. And to offer a totally finished product, if needed, we have 8 bagmaking lines.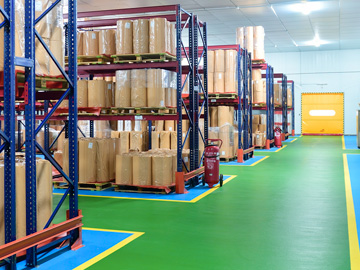 Quality and Food Safety commitment
The current packing market not only requires the highest quality standards, but also the safety of these products. This is why our company has always believed in quality and service as principal values. Our commitment to food safety is total. This is why, and so that we make sure that we supply you with total guarantee packings suitable for food contact, our facilities are BRCGS Packaging certificated, global standard for food safety for packings and packing materials.
See certificate